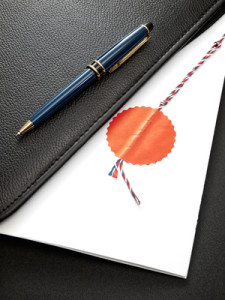 Authentication by a notary is a fast and convenient way to legalize a translation
Authentication by a notary certifies the authenticity of a translation and is required for a translated document to acquire legal validity in Russia, as well as eligibility for further legalization abroad.
In addition to this, authentication by a notary serves as official proof that a translation in question has been performed by a properly qualified professional and confirms to all quality standards applicable to translations.
Anglosphere translation company offers the service of authentication by a notary for a range of documents. In providing this service, we partner with experienced professionals whose qualifications are confirmed by appropriate graduate diplomas, certificates, and references.
Documents Requiring Authentication by a Notary
Authentication by a notary may be required for a range of corporate and personal documents, including:
articles of incorporation and registration certificates
contractual and financial documents
passports and certificates
powers of attorney and certificates (e.g. of non-impediment to marriage)
official applications and employment record books
course certificates and graduate diplomas
For authentication by a notary, translated documents generally need to be presented together with their respective originals, containing all applicable stamps and signatures. Authentication by a notary is available both for the master copy of a translation and its extra copies or photocopies.
The advantages of choosing Anglosphere translation company for authenticated document translations
Our translators are listed in a dedicated register used by notaries, confirming their qualification to perform certified translations and making authentication by a notary available for any document they translate.
This enables us to deliver authenticated translations of personal documents and business contracts efficiently, promptly, and at a low cost to customers. Upon demand, translations performed by our team can also be certified with our own translation company stamp.
To place your order for a high-quality translation with expedited authentication by a notary, or to learn all the details about our rates and terms of service, please get in touch with us using the contact details provided on our website.