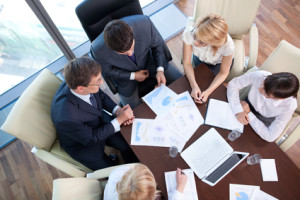 Benefits of working with Anglosphere translation agency
If you order a translation from our translation agency, you are getting not only a professional translation service, the quality of which corresponds to the international standards ISO 9001:2000, but also affordable rates.
The price of the translation depends on a number of factors such as:
language pair
deadlines
subject area
text volume (number of characters)
need for additional services such as layout, design, etc.
When cooperating with companies on a long-term basis, it is our standard practice to set fixed rates. For more information regarding the terms of cooperation or to order a translation, please contact us by phone or email.
Our agency collaborates exclusively with highly qualified and experienced translators, whose expertise and knowledge have been confirmed by diplomas and years of linguistic practice. That's why when entrusting us with your project, you are sure to receive a translation fully consistent with the source text, not only from a linguistic point of view, but in terms of style, as well.
The cost of translation depends on such factors as the language pair, subject area, text volume, and urgency of translation. For more information, terms of cooperation or prices, please contact us via phone or email.
Anglosphere translation agency stands for quality and good value.
Partnering with leading professionals in translations, philology, and linguistics enables us to offer high-quality editing and proofreading services in a variety of subject areas and languages.
In performing our services we also ensure:
Prompt delivery of our entire range of editing and proofreading services
Commitment to agreed delivery times
Confidentiality
High customer service standards
Flexible pricing policy and affordable rates
To learn more about our service terms or to place an order, please contact us at the phone numbers listed on our website.