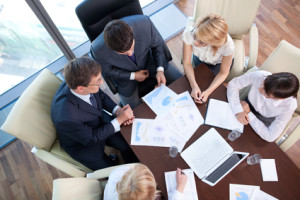 Consecutive Interpretation Services
With Anglosphere translation company, no consecutive interpretation is a task too hard to handle!
If your business area involves international partnerships, you have most likely faced the challenge of holding your negotiations productively, where both parties are able to communicate their respective standpoints precisely. The success of such efforts relies directly on the expertise and performance of professionals delivering consecutive interpretation services.
According to the qualification level it demands, consecutive interpretation is considered one of the advanced modes of rendering foreign language content. High levels of proficiency in both the source and the target language are just one of the multiple requirements for a properly qualified consecutive interpreter. At Anglosphere translation company, all interpreters demonstrate:
Interpretation experience in a variety of knowledge areas
Ability to process speech quickly and efficiently
Awareness of the cultural identity and thinking patterns associated with the speakers of a certain language
Knowledge and application of ethical conduct in formal environments
Professional appearance
Consecutive Interpretation: the What, Where, and When
Consecutive interpretation services enable discussions and negotiations where each party may use its right to speak. An interpreter's task is to respond efficiently by rendering each speaker's words as precisely as possible.
Our agency is known for being one of the top linguistic service providers, both locally and internationally. With many years of experience in delivering services to major European and American companies, we are confident that our work showcases the highest standard in consecutive interpretation available in Moscow and other locations.
Our rates vary, and a more precise quote can be made based on the requirements of a specific assignment. Be assured, however, that the standard we provide in professional interpretation services at the affordable rates as we offer would be a tough find in Moscow or anywhere else.